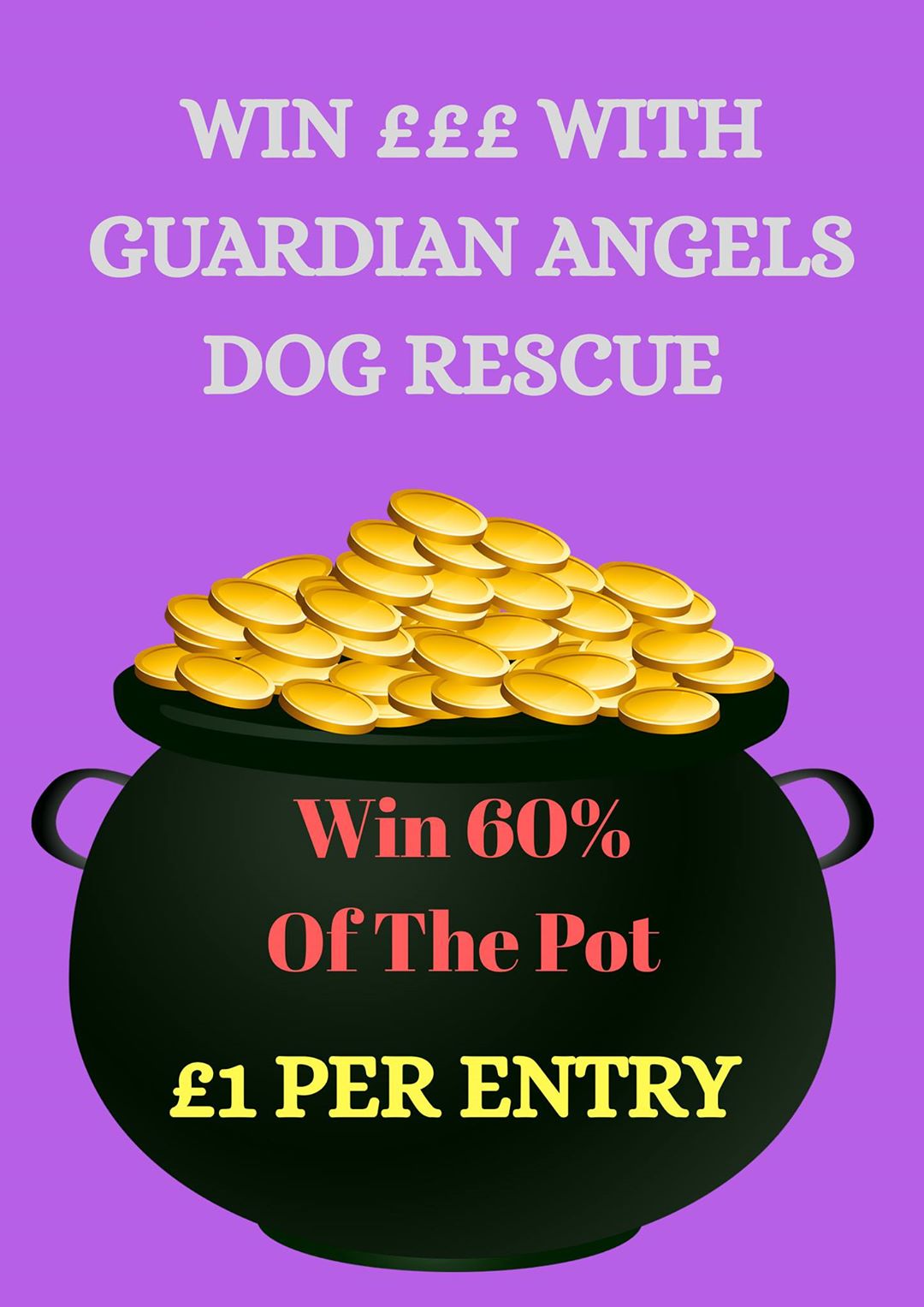 SPLIT THE POT FUNDRAISER
WIN A 60% SHARE OF THE TOTAL ENTRIES.
£1 Per Entry You may enter as many times as you like.
Make your payment by PayPal to guardianangelsdogrescue@yahoo.com  Please tick the friends & family box.
Once you have payed please let us know by posting here https://www.facebook.com/gadogrescue
The draw will take place on the 1st May 2020 by a random number generator on a live feed
Numbers will be given in sequential order starting with number 1
The winner will be paid by PayPal
We know that everyone is struggling at the moment so we cannot thank you enough for your support.