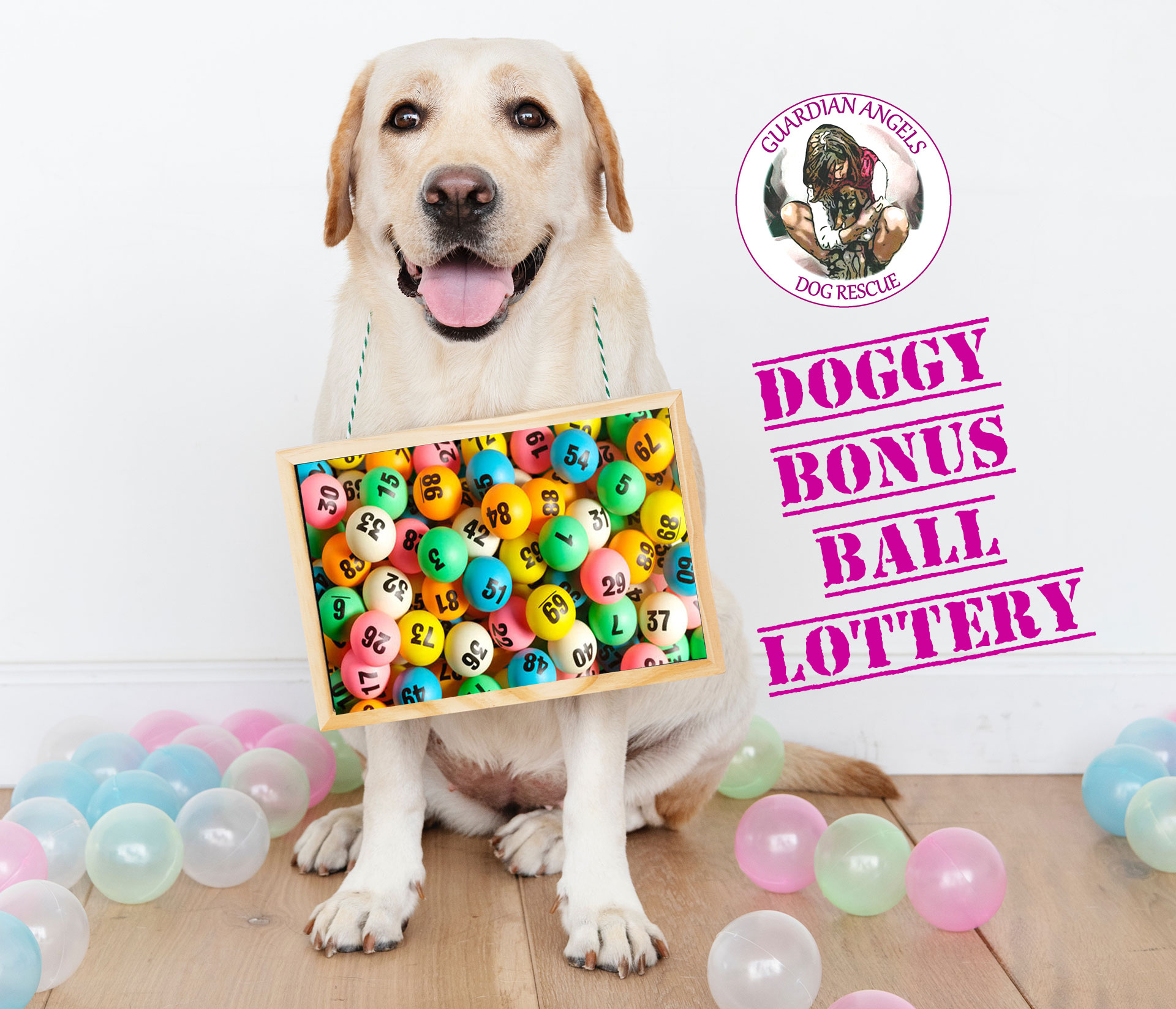 Doggy Bonus Ball Lottery
WIN UP TO £100 with BONUS BALL MONTHLY DRAW!
Choose from numbers 1-59. Numbers: £3 each. Buy as many available numbers as you like! To enter, just pay for the number(s) you would like by Paypal at guardianangelsdogrescue@yahoo.com.
The winning number drawn on the last Saturday of every month and is chosen by the Bonus Ball of the main National Lottery draw.
LOTTERY RULES:
All players must be 16 or over to play in this draw.
If all 59 numbers are sold, the prize money will be £100. If any numbers are left unsold, we will deduct £1.50 from the prize money as well as the money raised for Guardian Angels Dog Rescue (eg. if 5 numbers are unsold, the proceeds will be reduced by £7.50 each. The prize money will be £92.50).
If you are lucky enough to win a draw the prize will be sent to you by PayPal.
Guardian Angels Dog Rescue will also benefit by £77.00 which will help with the costs of vet bills, food & kennel costs.